Slide 1 - Residential Roofing
Residential Roofing and Repairs
Need a new roof or replace existing? Get your estimate today.
Commercial_roofing
Providing Commercial Roofing
Commercial shingle & flat roofing system replacement.
Slide 3
A new roof may be more affordable then you think! Find out today.
Finance options offered by:

Specializing in Residential & Commercial Roofing Services
When you are thinking, Roofers near me...think Statewide Construction and Roofing!
To review a complete roof replacement project from start to finish, see the video at the bottom of the page.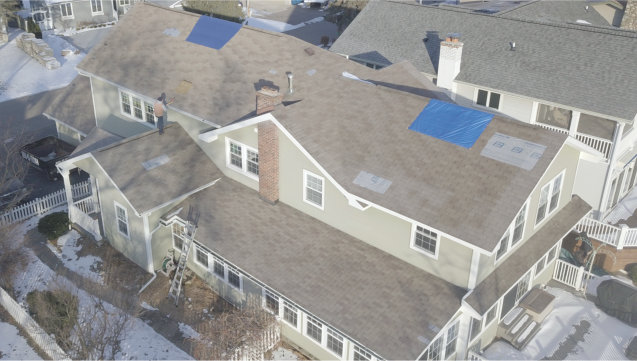 This project required a full roof replacement due to wind damage.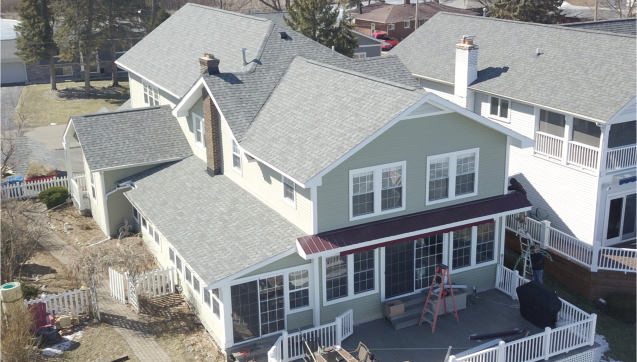 Statewide Construction and Roofing completed the roof replacement project in just a few days by replacing ice shield, underlayment, drip edge, shingles, flashing, and disposing of the debris.
Recently completed replacement roofing project
This home experienced shingle loss due to a wind storm. We worked with the home owner and their insurance company to arrange the replacement of the roofing materials with a high quality Pinnacle® Pristine shingles with a 15 year non pro-rated manufacturers warranty. The project also included new ice shield (the rubberized asphalt membrane located at the roof overhang –  72″ minimum required by building code) and synthetic underlayment.
Other items included:
Replacement of the flashing
New low profile ridge vent
A section of metal roofing overhang replacement
Aluminum trim and drip edge replacement
Disposal of the old roofing system and debris
View our recent roof wind damage repair project video.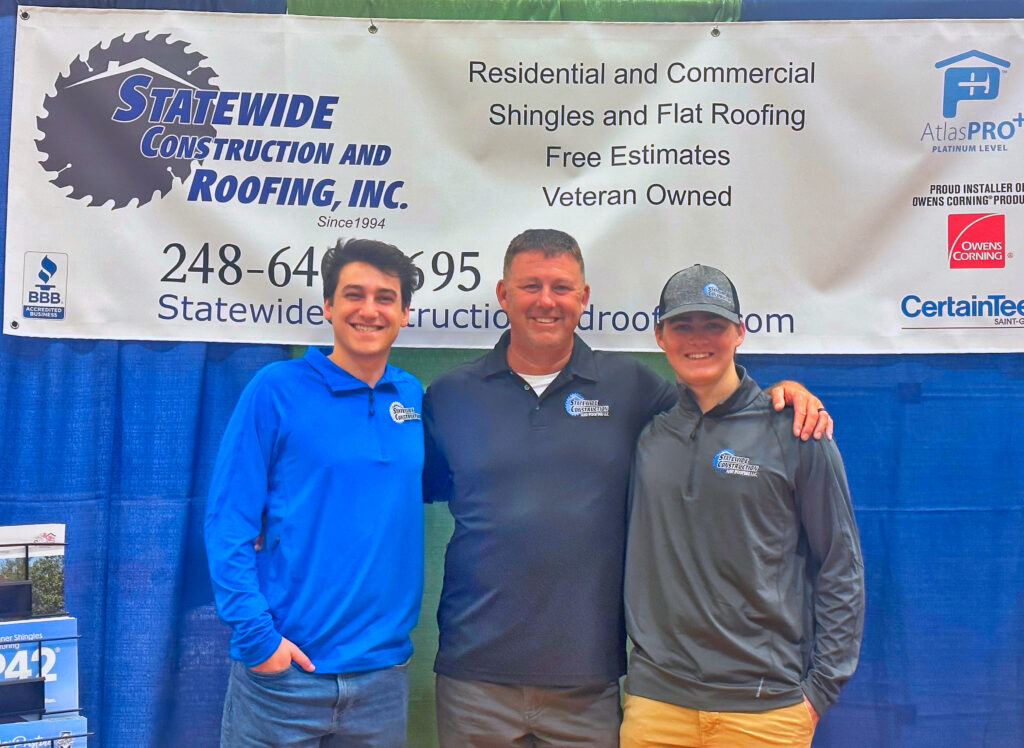 Statewide Roofing is family owned and operated!
Thank you to all who visited us!
We would like to thank everyone who visited us at the Fenton Expo in March. We look forward to helping everyone with their roofing questions or providing estimates.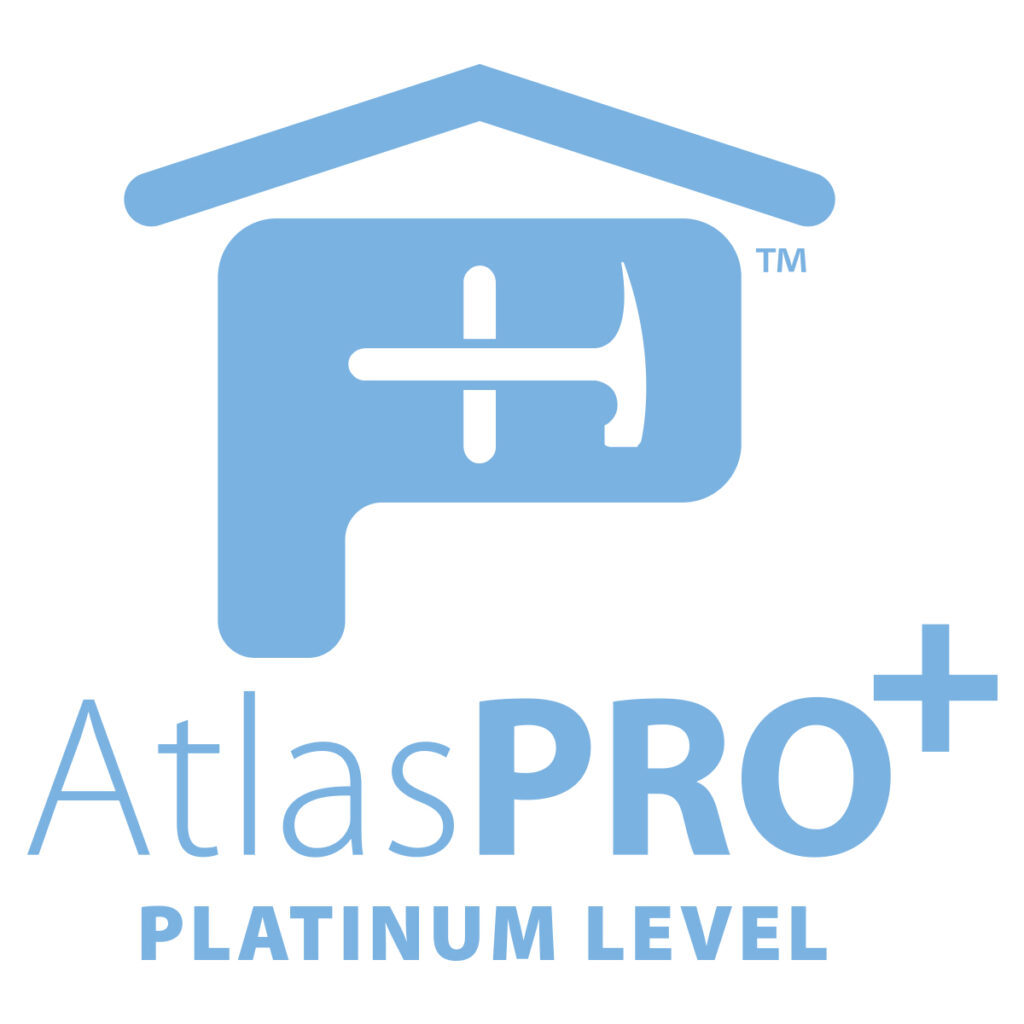 Great service, work, job completion, price, and time completed. Thank you Jay for your professional expertise and service provided. Needed roof repairs and Jay and his team made it happen right away at the best price. Highly recommended    – Robert B.
We had storm damage to our roof. The Statewide team covered the damaged area the next day! Jay worked with the insurance company to get the maximum coverage for us. He and his team did an exceptional job for us. Our neighbors have complimented the new roof and we could not be more pleased with it! Highly recommend Statewide Construction.  -William C.
Jay went above and beyond and was always quick to respond. I was amazed when he sent out his siding guy to fix two pieces that came dislodged due to a storm and did not charge me. The roofing crew was amazing. The area around the house was so clean it was impossible to tell a crew had even worked on the roof. I would highly recommend using this company for their high quality, quick response and rapid completion of…
Statewide Construction offers the repair or replacement of your home's roofing system. We also provide insurance repairs and have the years of experience to help you work with your insurance company. Let us help you through the process!