Residential Roofing Services
Statewide Construction prides itself on the products and services we deliver. Most projects begin with the preparation of the job site by protecting shrubs and landscape. Then work begins with the removal of the old roof and inspection of existing decking. Roof system replacement begins;
Replacing damaged or failing roof decking
Adding or replacing the ice and water shield
Installing new roofing underlayment as a second line of defense from leaks and protecting your decking from moisture issues
Shingle installation begins. We only use *high-quality shingles
The install also includes drip edge, flashing, and updates to roof venting
Then a final inspection of the project and job site
We go above and beyond to use premier roofing materials to ensure the roof withstands the variety of elements a Michigan winter can bring. Contact us for an estimate today!
Advantages of shingled roofing systems:
Wide variety of dimensions
Countless styles, sizes, and thickness selection
Dozens of designer colors
Available with granules resistant to algae and fungus
Water repellent
Durable and very long-lasting
Available with resistance to wind and hail
Ask about extended labor and material warranties
We are fully licensed and insured.
Insurance Repairs
Statewide Construction is also known for providing roof insurance repairs caused by hail damage and wind damage.  Contact us for an estimate when addressing insurance roofing repairs.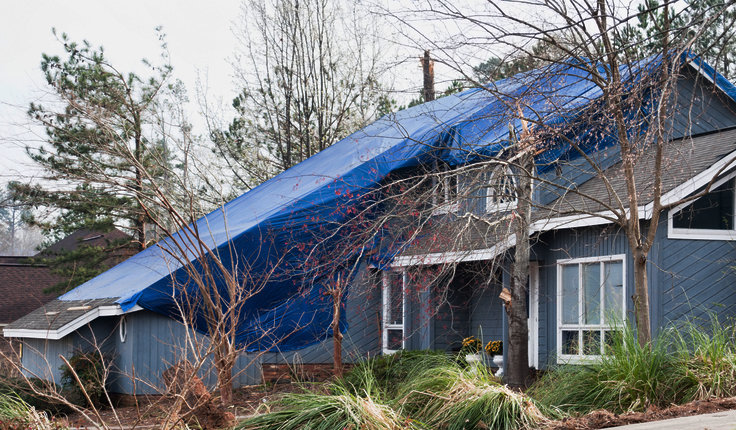 Contact Us Today
for Your Free On-Site Estimate!

Roof Damage related to Wind & Hail
Wind & Hail Damage
Most Common Roof Damage Issue for Wind and Hail:
Wind can blow your shingles off if not installed correctly or break the shingle's seal which will cause leaks
Hail damage pits your roof, breaking down the granules that make up your shingles
Wind and hail damage can be devastating to your roofing system, damaging shingles and underlayment performance.
Many times homeowners are unaware that roof damage has even occurred. It is a good idea make visual inspection after a storm and if you suspect there is damage contact Statewide Construction for an inspection. Note: insurance has a limited time frame to report roof damage that would warrant a claim and also includes the homeowner doing their part to protect the home from further damages.
We do emergency tarp from roofing damage from wind or hail
We are listed in most local insurance company's databases as an approved roofing contractor. This means that we meet and understand the insurance company's protocols and standards for performance.
When working with us we will assess all roof damage and help you make a conscious decision to determine if your insurance should be involved.
Statewide Construction and Roofing has a high level of experience working with adjusters and we understand the process. Let us help you with the process!
Sample of our residential roofing projects